Miami is known for its beautiful beaches, lively nightlife, and luxurious lifestyle. It's no surprise that some of the most famous yachts in the world can be found here. From celebrities to business moguls, Miami attracts the elite, and their yachts reflect their opulent tastes.
If you're looking to enjoy the South Florida waters in style, there are exceptional options available to elevate your experience to new heights. As we delve into the realm of Miami's yacht luxury scene, let us explore some of the renowned vessels that grace its shores.
Discover the Magnificence: Which Famous Yachts Await Your Journey through Miami's Waters?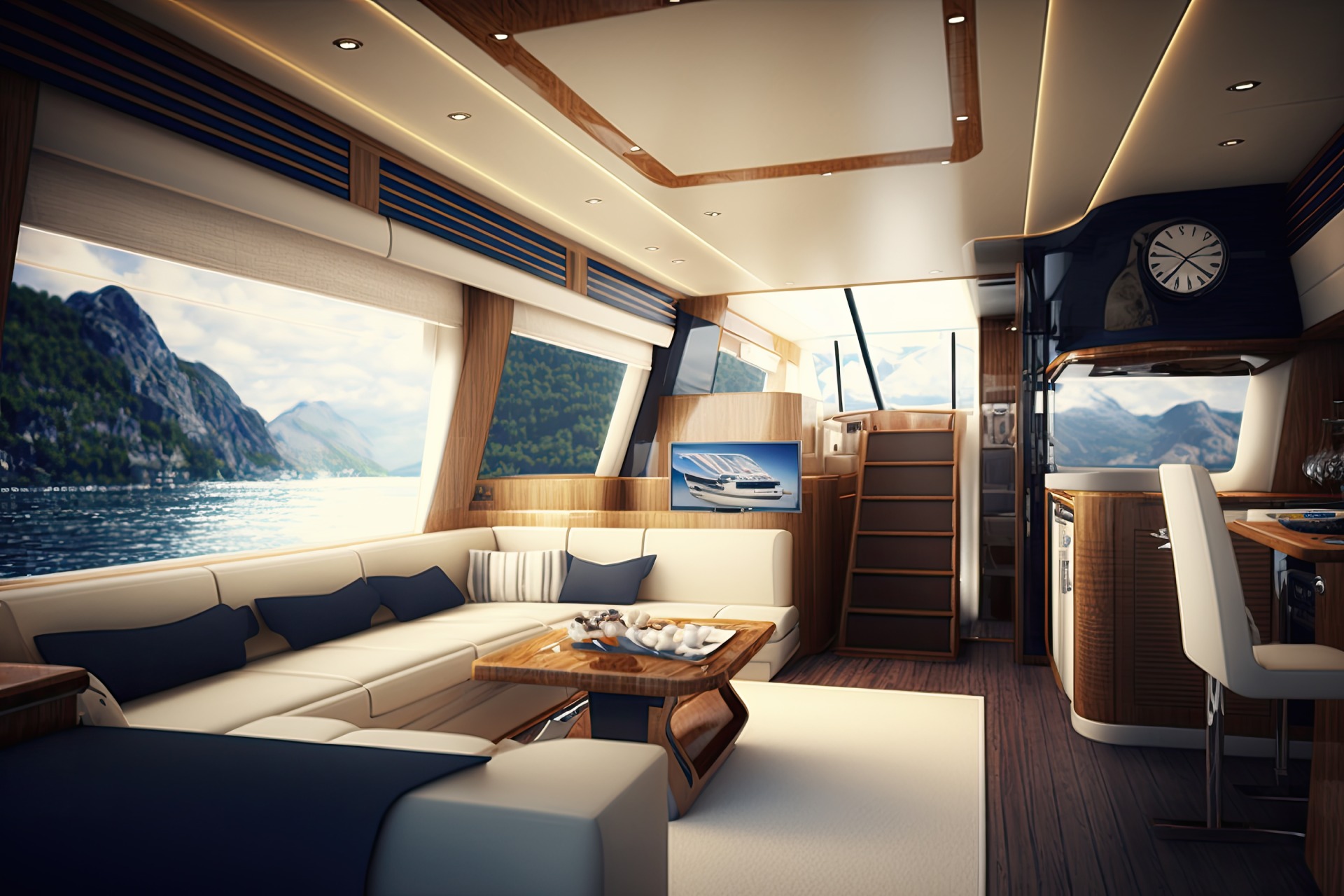 One of the most famous yachts in Miami is the LAZZARA. This magnificent vessel measures 84 feet and is available for charter through The Advantaged Yacht Charters and Sales.
Another famous luxury yacht in Miami is the Usher. This 154-foot beauty is owned by the Grammy-winning artist Usher, hence its name. It features a sleek and modern design, perfect for a luxurious getaway in Miami.
5 Captivating Superyachts Owned by Celebrities
Celebrities and superyachts have long been a perfect combination, symbolizing opulence, luxury, and an extravagant lifestyle. In the realm of the world's elite, there exists a captivating collection of superyachts owned by renowned personalities that never fail to mesmerize.
From sleek and modern marvels to classic and timeless vessels, these floating palaces offer a glimpse into the glamorous lives of their owners. Whether it's a Hollywood superstar, a business tycoon, or a chart-topping musician, their superyachts serve as a testament to their immense success and a playground for exclusive parties and lavish getaways. Now, let us explore five of the most captivating superyachts owned by celebrities.
Rising Sun – This magnificent yacht, owned by Oracle co-founder Larry Ellison, is the epitome of opulence. With its sleek design and impressive length of over 450 feet, "Rising Sun" is a sight to behold.
Eclipse – Owned by Russian billionaire Roman Abramovich, "Eclipse" is one of the world's largest private yachts. This stunning vessel boasts extravagant features, including multiple swimming pools, a dance floor, and even a mini-submarine.
A – Designed by renowned architect Philippe Starck, "A" stands out with its unique and futuristic appearance. Owned by Russian billionaire Andrey Melnichenko, this iconic yacht features striking lines and luxurious amenities.
Seven Seas – Owned by film producer Steven Spielberg, "Seven Seas" is a masterpiece of craftsmanship. With its elegant interior and spacious decks, this yacht offers unparalleled comfort and style.
Lady Lola – This luxurious vessel, owned by billionaire businessman Duane Hagadone, is known for its timeless beauty. "Lady Lola" exudes classic elegance with its exquisite details and lavish amenities.
Beyond these famous yachts, other notable figures in Miami also indulge in the luxury of owning their private floating retreats. Among them are renowned stars like Gloria Estefan, Enrique Iglesias, and Marc Anthony, who, as avid yacht owners, have carved their own nautical havens amidst Miami's stunning coastal landscape.
If You're Looking To Enjoy the South Florida Waters in Style, Rent a Yacht Today!
Chartering a yacht is an excellent way to experience the luxury lifestyle that Miami has to offer. Whether you're planning a romantic getaway or a corporate event, The Advantaged Yacht Charters and Sales can help you find the perfect dream yacht for your needs. Our fleet includes some of the finest yachts in the area, with amenities such as hot tubs, sun decks, and state-of-the-art entertainment systems.
Or Purchase Your Very Own Yacht!
If you're looking to own a yacht of your own, our team at The Advantaged Yacht Charters and Sales can help you with that as well. We offer a wide selection of luxury yachts for sale, ranging from sleek and modern to classic and traditional. Our knowledgeable sales team can help you find the perfect yacht for your needs, best deals at the right price, and guide you through the entire buying process.
Embark on an Extraordinary Yachting Journey with The Advantaged Yacht Charters and Sales- Contact Us Today!
Experience the ultimate luxury on the high seas with The Advantaged Yacht Charters and Sales. As a leading luxury yacht business in the Miami and Fort Lauderdale area, we specialize in providing unparalleled charter and sales services to our esteemed clientele. Whether you're looking to rent a breathtaking yacht for a memorable vacation or considering purchasing or selling a boat, our team of experts is here to assist you every step of the way. Visit our website and contact us today for additional details about renting, purchasing, and selling boats.
To read more of our content, visit our Blog page or check out our Social Media: Twitter & Facebook!