Miami has some of the greatest nightlife on Earth. From the clubs to the restaurants and beach, you'll never be bored during a night out in the 305. If you're looking for a wild night out until the early hours of the morning, you can find the clubs fit for you in Miami. If you're trying to have a chill night with some friends, this city that never sleeps has you covered. No matter what, you will have the time of your life any night you choose to go out on the town in Miami. Keep reading for the hottest Miami nightlife spots to visit this summer.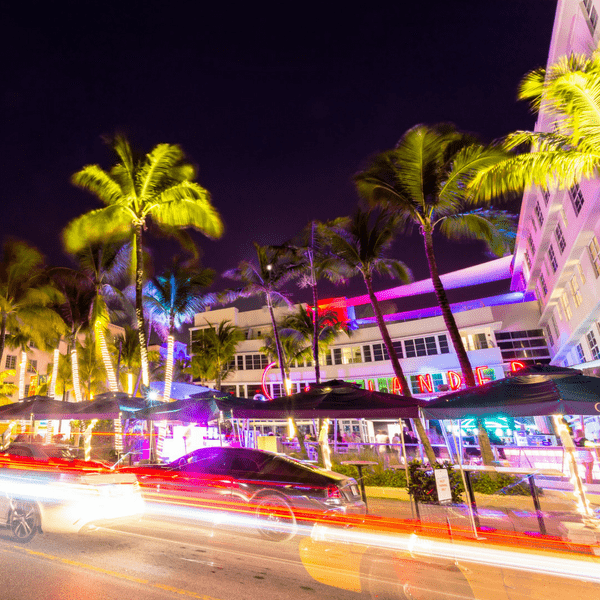 STORY Nightclub
Chances are, you've heard about STORY from a friend or two. At this Miami Beach club, there is bottle service available. Also, there are five bars to choose from on top of a live DJ and bumpin' dancefloor. It's the perfect place for a killer Insta pic or a Snapchat. So, when you're planning your weekend in Miami, put STORY at the top of your list.
LIV
If you're looking for bangin' beats and a celeb-infused stage when going out in Miami this summer, you won't be disappointed by Miami Beach's Club LIV. Located at the Fontainebleau, LIV's sky-high ceilings, electrifying lights, and energetic atmosphere is meant to thrill anyone who walks through their doors. LIV's stellar reputation has attracted musicians from the likes of Kanye West, Travis Scott, Justin Bieber, and Jamie Foxx. If you're looking for a fun, star-studded night, LIV is your go-to place.
E11EVEN Miami
For those seeking music so loud that you feel it in your chest, flowing drinks and intense energy, you don't want to skip a night at E11EVEN Miami. Open 24/7, you never know what a night at this club will bring. Musical guests such as Drake, Nicki Minaj, Nicky Jam and Usher have had killer live performances at E11EVEN. As well as world-famous DJs like Steve Aoki, The Chainsmokers and Zedd.
Do Not Sit On The Furniture
For a more intimate Miami nightlife atmosphere, Do Not Sit On The Furniture in Miami Beach is where it's at. Known for having underground techno-electric vibes, you'll totally dig this low-key lounge. DJs from around the world come to perform at this eclectic lounge seeping with Miami culture. Don't let the name deter you, though – you can sit on the furniture on their outside patio. With a drink in hand and your posse by your side, you're guaranteed a sophisticated and entertaining night.
Club Space
Into the music scene and are looking to see some killer DJ acts? You'll fit right in at Miami's Club Space. From burlesque dancers to flashing lights, don't blink because you'll miss something uber exciting. Club Space opens at midnight, so you have plenty of time to get ready and pregame before having the time of your life.
Rockwell Miami
Want a place where you can have an excuse to dress to impress for a killer night? Seek no place other than Rockwell Miami. With theme nights and table service, Rockwell is the perfect Miami nightlife spot for a birthday, bachelorette night, guys night out, or any event you would need a club for. Who knows, you could get lit with Khloe Kardashian or spot LeBron James. You'll always have an adventure thanks to Rockwell's energetic and upbeat vibes, so put this on your list of the hottest Miami nightlife spots to visit this summer.
Visit Hottest Miami Nightlife Spots with The Advantaged
No matter what nightlife adventure you decide to go on, Miami has something for everyone. Before you head out for a nighttime adventure, spend the day on a beautiful, luxurious yacht from The Advantaged Yacht Charter & Sales. With over 30 vessels for rent, you won't be disappointed. Whether you'll be out for a few hours or a few days, you're bound to have the time of your life in beautiful Miami both on the water and out on the town.