You're ready to make the leap and buy and/or rent a luxury yacht. Trust us, you're going to look back on this decision of buying or getting a yacht rental Miami as one of the best in your life. You work hard for the finer things in life, and there is no greater luxury than cruising the open waters on an extravagant charter yacht.
Whether you want to rent a luxury charter, or you're ready to buy some of the mega-yachts for sale, you'll immediately fall in love with the experience of cruising freely. This blog post is going to cover the process and what to keep in mind, and most importantly, why The Advantaged is your go-to source for renting or buying Miami luxury yachts.
Do Your Research
There are so many Yacht rental Miami options that it's important to shop around for the best product and price. The Advantaged website is your first stop to shop for our amazing fleet of all sizes and specialties. If you don't see why you're looking for, Google and YouTube are great resources to learn more about what options are available.
Test The Market
You can always rent different models to see how they feel on the water before fully committing. When shopping for the available luxury yachts for sale, don't hesitate to see if you can rent or test-drive the model you're interested in. The Advantage's fleet includes all sizes and models for reference. And different seasons of the year bring amazing savings if you time your purchase right.
Consult An Expert
Once you have found your model, get a team of specialists to make sure everything is up to par with the engine, mechanics, and technology. Faulty computers are a leading cause of yacht fires, and you don't want to find yourself with a lemon because you were in a rush to call it your own.
Secure Your Finances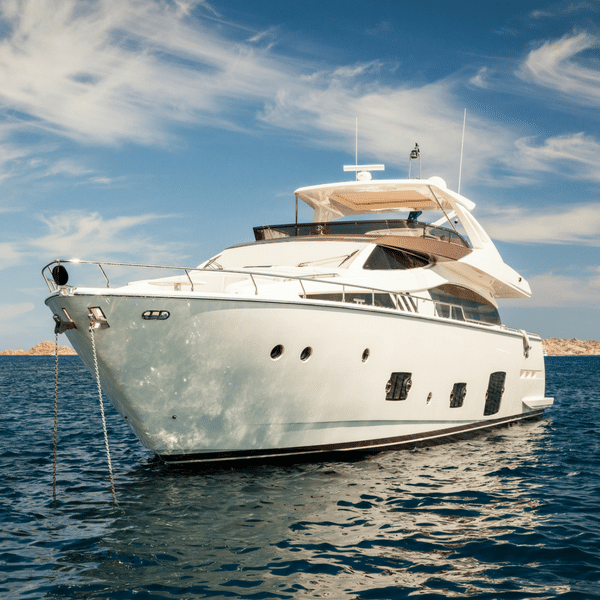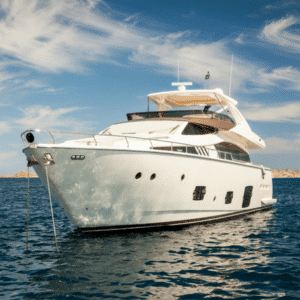 There is no rush to owning a yacht or superyacht. Take your time in positioning yourself for this life-altering purchase. It's not just about the price, but the responsibility that comes with it. You'll be responsible for insuring, docking, and maintaining your vessel 365 days a year. 
Start saving ahead instead of splurging on a whim. Give yourself time to feel out your options, test the market, and check with experts before going all in. Renting is fun, just like babysitting or pet sitting. But the permanent responsibility of ownership is something to consider before buying a luxury charter.
Want to Rent and Test-drive a Yacht in Miami Before Purchasing?
The Advantaged offers a vast selection of yachts to choose from, including everything from sailing yachts to megayachts. We offer all from half-day to full-week charters and provide only the best for your group. Once you have selected your destination and yacht, we will supply all onboard amenities and countless water activities. The Advantaged's yacht rental Miami experience is one you will cherish for years to come. Visit our booking page or dial 305-358-0745 to learn more!