Have you been planning to buy a yacht in Miami? Have you had to put off your plan due to the coronavirus pandemic? If so, you are not alone. Many people who were planning to rent or buy a yacht have dropped their plans due to the disruption caused by the pandemic.
The fact is that the pandemic is actually the right time for you to buy a yacht. As surprising as it might sound to you, you stand to benefit more by buying a yacht right now than at any other time.
There are several reasons why the pandemic presents an excellent opportunity for people who want to buy a yacht in Miami.
Interest Rates Are Lower
The Federal Reserve has cut its benchmark interest rate in an effort to stimulate the economy, which has contracted due to the pandemic. Banks are also eager to lend money to businesses and individuals alike, as they are struggling to maintain their bottom line.
What it means is that if you have a reasonably good credit score, you can easily get a low-interest loan to finance your yacht purchase. Depending on the amount you borrow and the collateral, the repayment schedule can be spread out over a period of time – as long as 20 years – with low monthly payments.
Many lenders are also offering loans without any prepayment penalty clauses. So, you can pay it off whenever you want without worrying about paying a stiff penalty. Simply put, there is no better time for you to borrow money and buy the yacht that you have always dreamed of owning.
Makes it Easier to Practice Social Distancing
Experts say that practicing social distancing is the best way to keep the novel coronavirus at bay. The problem is that it is hard to practice social distancing when you are surrounded by people all the time.
Owning a yacht, on the other hand, allows you to disconnect yourself from the stresses of day-to-day life. And, it allows you to practice social distancing in its most efficient and luxurious form.
It Is Good for Your Health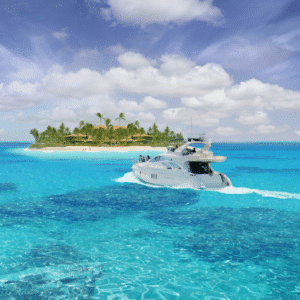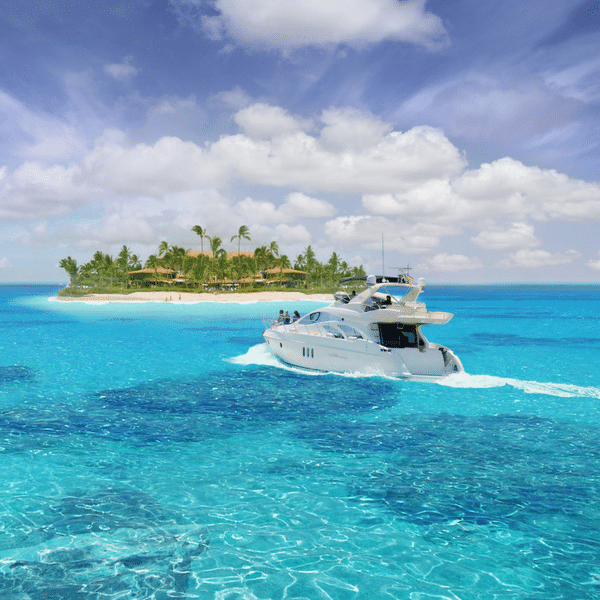 Spending some time on the open waters is extremely good for your mental and physical health. Research shows that being near water – whether it is a lake, river, or ocean – can make you feel happy and peaceful. The very sight of water has a positive impact on you at a sensory level. Similarly, studies show that sunlight can lift your mood and make you feel positive and relaxed.
Owning a yacht means you can afford to de-stress yourself any time you want by hitting your favorite fishing spot or going on a cruise with your loved ones. It's not a bad time to be on the water and fuel prices are very low now.
It Can Help the Economy
The US economy (even worse in Michigan, California, New Jersey, New York) is currently undergoing one of its worst phases in a very long time. Consumer spending, which is the lifeblood of our economy, has dropped significantly. In such a scenario, every dollar you spend can go a long way in stimulating the economy.
Moreover, there are close to 5 million people employed in the outdoor recreation industry. The money you spend on your yacht as well as the ongoing expenses associated with fuel, cleaning, and maintenance can help a significant number of people in terms of direct and indirect employment.
The Advantaged – The Right Place to Buy a Yacht in Miami
The Advantaged is a luxury yacht charter company based in Miami. We offer cruisers, yachts, sailing yachts, and mega yachts that you can rent or buy. Furthermore, we also offer brokerage services and can assist you with buying, selling, and insuring yachts and boats.
We also have a team of highly trained staff that can provide you a wide range of onboard and off-board services to help you experience the best of what South Florida has to offer.
If you are looking for a Miami yacht for sale, contact us today at 305-358-0745.