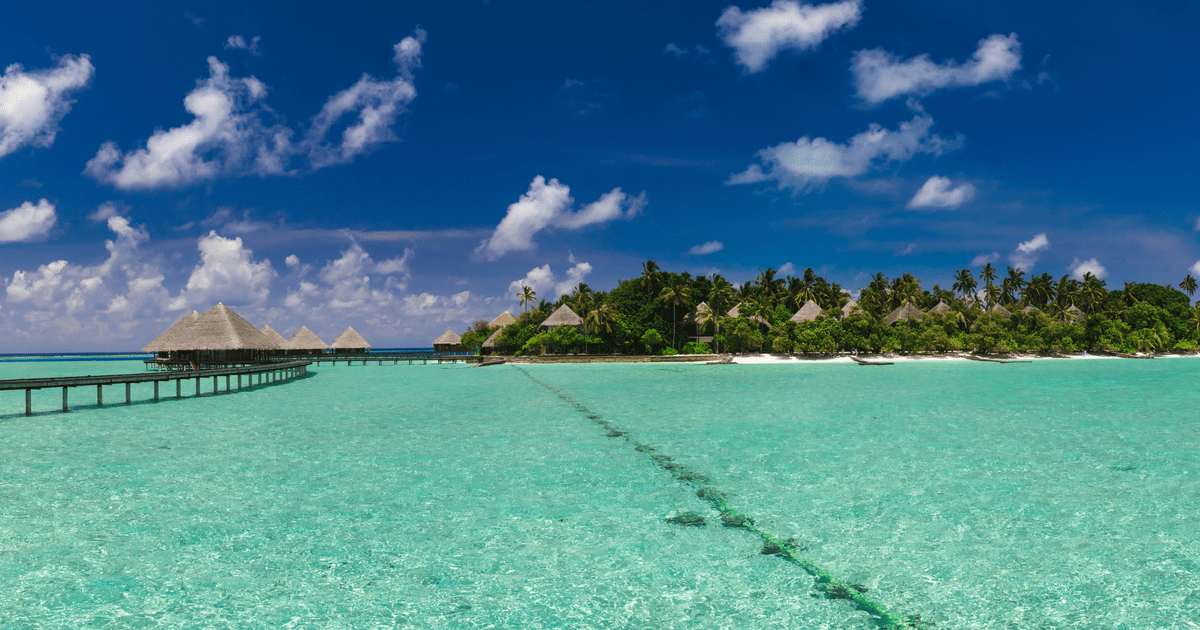 Now that you've decided to book a yacht charter, the fun part begins: deciding where you want to go! When choosing a destination for a Miami boat excursion, there are some important questions to ask yourself. For starters, do you want to go out for a half-day, full-day, or an entire weekend? Do you want to stay in Miami, or explore the Caribbean? If you can't decide, we don't blame you. Luckily, The Advantaged is here to help you narrow down your final destination. Behold, the ultimate guide to island hopping.
Miami Beach Islands
If you are on a short vacation to Miami and want to get a taste of what The Magic City has to offer, then a half-day charter is for you. With four hours out on the water, you can cruise by the famous Star Island, where celebrities such as Shaquille O'Neal and Gloria Estefan call home. Other highlights include Hibiscus Island, Palm Island, and Flagler Monument Island.
Have a little more time to explore the Miami Beach Islands? Book a full day yacht tour to enjoy eight hours of the picturesque island of Surfside, Sunset Island, Venetian Island, Fisher Island, and so much more.
Florida Keys
For those who opt to go on a full day yacht cruise, exploring the Florida Keys is another option for you and your guests. Perfect for nature-lovers, this yacht tour will take you to Elliott Key or Boca Chita Key, located in the northern part of the Florida Keys.
Once here, enjoy the ancient coral reefs that are raised above sea level, along with the historic lighthouse built by Marc Honeywell in the early 1900's. This is the perfect location for snorkeling, paddle boarding, kayaking, swimming, and going on a picnic.
Bimini Islands, Bahamas
You only need one or two days to enjoy this beautiful island's white beaches and crystal-clear waters. Only a 50-mile distance from Miami, or a three to four-hour boat ride away, a private yacht charter to Bimini is the absolute perfect weekend getaway.
Bimini is made up of South and North Bimini. If you are looking to relax, South Bimini is for you. In fact, with 182 residents, there are only a few small hotels and private homes you can rent. For those looking for a little more island action, North Bimini is where most of the bars, restaurants, and shops are.
Great Exuma, Bahamas
Are you looking to spend a little more time on the water? Then booking a boat charter to Great Exuma is the way to go. You and your guests will spend six to eight days cruising from Miami to Nassau, then Nassau to Exuma.
Great Exuma is the largest of the cays in a chain of 365 islands that make up The Exumas. Surrounded by beautiful turquoise waters, choose between swimming with dolphins, bone fishing, scuba diving, snorkeling, golfing, and exploring the capital of The Exuma Islands, Georgetown.
Island Hopping with The Advantaged
Can you finally envision where you see yourself basking under the sun? With piña colada in hand and with no cell phone in sight? We can't wait to find out where it is. Book a luxury yacht charter with The Advantaged today.