Whether it's for a bachelor, bachelorette, birthday, or anything in-between, one of the best decisions you can make is choosing a yacht party in Miami. Florida yacht charters are the premier way to party in luxury, with an endless amount of possible themes and journeys. Whether it's a wild Miami bachelor party or a more tame family adventure, you will find no shortage of possibilities to exceed your wildest dreams.
So, this blog post is going to cover some of the top Miami yacht party ideas for your luxury yacht rental and how to plan for them. It will include party ideas for men, women, singles, couples, and families.
Here are 11 Miami Yacht Party Ideas
Miami Yacht Parties For Men
A notorious Miami bachelor party idea is to get a yacht and go crazy on the water. There are so many benefits to a yacht party that you can't get on land, that it's hard to deny it anytime it's an option. Party hard in private, in a controlled environment that you and your boys can plan to your specifications. Don't risk legal or personal issues by going to a club or public event. Let loose in extravagant luxury on a private charter yacht and give your crew a night to remember for years to come. Our favorite yacht party ideas for men are
Top Miami Yacht Parties For Men:
Fishing Challenge – Put your line where your mouth is and go head-to-head with your buddies to see who can catch the most, best and biggest fish on this exhilarating adventure.
Secret Bachelor Party – Anything goes with the bros. Just remember that what happens on the boat stays on the boat.
Miami Yacht Parties For Women
Your best bet for a Miami bachelorette party is on a luxury charter yacht. You will be safe and secure in the privacy of your own extravagant vessel. But don't limit the possibilities to a pre-wedding bash. In fact, you can always throw private brunch and cocktail events with your girls on the water. And, you can leave all of your worries to the crew and your agent at The Advantaged.
Top Miami Yacht Parties For Women:
Cocktails On The Water – Hire a five/star bar staff to mix and serve fantastic drinks on the water with live music and gourmet appetizers.
Brunch By Boat – Have your full of delicious breakfast food and bubbly Mimosa's while cruising the open water on a calm weekend afternoon.
Bachelorette Bonanza – Go crazy with your closest friend by your side.
Miami Yacht Parties For Singles
You don't have to bring a crowd to have a good time on a charter yacht. Choose from one of our luxurious private experiences and enjoy your greatest companion: Yourself!
Top Miami Yacht Parties For Singles:
Singles Mixer – Whether you're new to the city, or just in need of a new social circle, meet new potential lovers and friends on the water and go with the flow.
Game Night – A fun and organized game night is always a hit, especially if there are good food and drinks.
Miami Yacht Parties For Couples
Valentine's Day is one of the best times to show your special someone how much you appreciate them with a breathtaking yacht experience.
Top Miami Yacht Parties For Couples: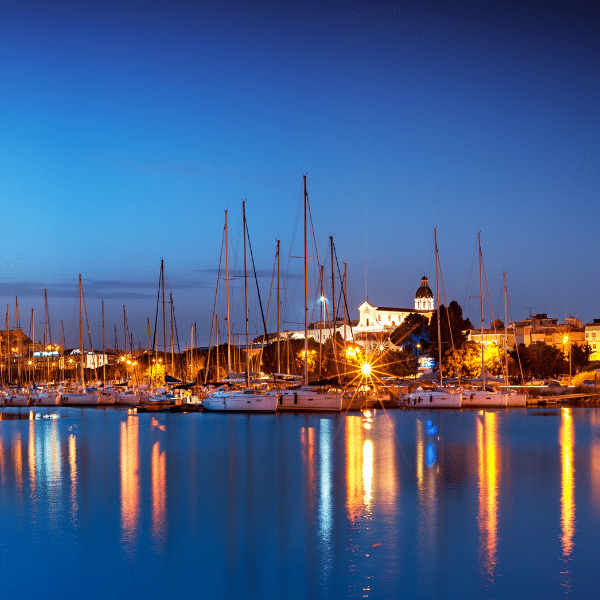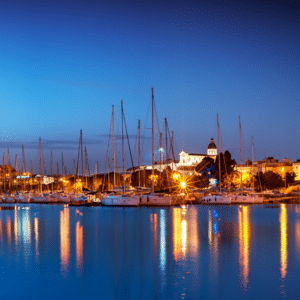 Romantic Evening On The Water – Join other couples for live instrumentation and five-star food options.
Private Dinner For Two – Take your private evening to the next level by renting your own private charter, where just you and your special someone can share intimate moments with a beautiful yacht all to yourselves.
Coastal Costume Party – Have a ball dressing up as popular couples from popular culture and history.
Miami Yacht Parties For Families
Fishing trips and historic cruises are two great ways to spend quality time with your family or a large group. Give your loved ones the world by traveling the ocean on a magnificent boat they will never forget.
Top Miami Yacht Parties For Families:
Family Fishing Trip – Share special moments with your loved ones by teaching them the craft of fishing.
Historic Island Hop – Learn about the rich history of the Caribbean Islands, Florida coast, and more by taking a historic island-hopping journey.
Looking for Yacht Rental Miami experiences for your upcoming party?
​There is no better way to let loose in Miami than on a boat. The Advantaged offers a vast selection of yachts to choose from, including everything from sailing yachts to megayachts. We offer all from half-day to full-week charters and provide only the best for your group. Once you have selected your destination and yacht, we will supply all onboard amenities and countless water activities. The Advantaged's yacht rental Miami experience is one you will cherish for years to come.