Bimini Islands is our most popular and easy trip from Miami or Ft. Lauderdale, as you only need 1 or 2 days to enjoy this beautiful island with luscious white beaches and turquoise blue waters. With only a 50-mile distance from Miami or a 3- to 4-hour boat ride away, it's the perfect weekend getaway. Remember to bring food and drinks onboard for your entire stay, our crew will prepare and serve, while catering to you and your guests all the way. You may also ask us to take care of your provisions purchase and have it all prepared for you upon your arrival onboard.
Minimum duration: 2 days
Recommended: 3 days
Distance from Miami to Bimini: 3-4 hours (50 nautical miles) going 18-24 knots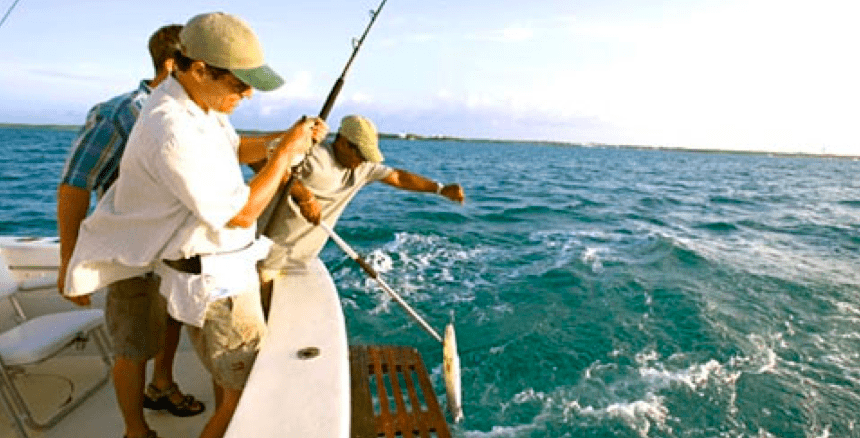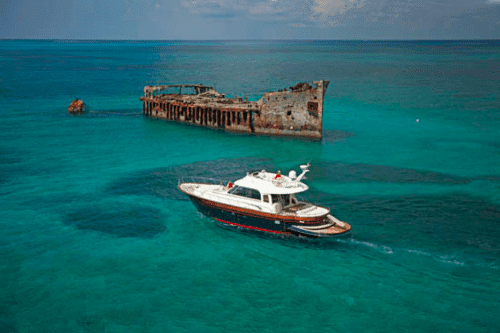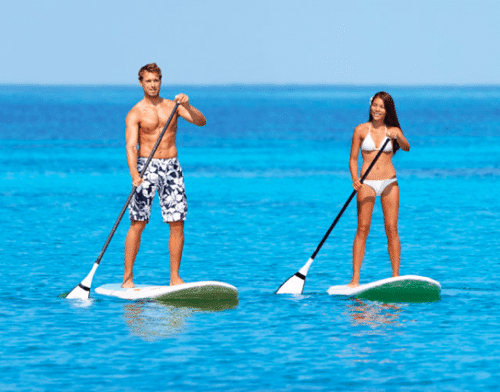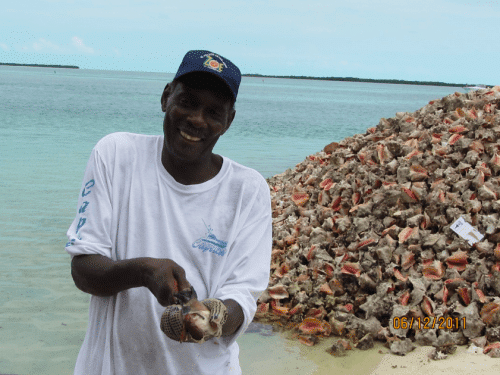 Before starting your private yacht charter to Bimini Island, The Bahamas, allow us to get you acquainted with this tiny but fascinating island. It's divided in 3 small Islands: North, East, and South Bimini, with North and South Bimini being the largest. Also, the name is derived from these 2 Islands (Bi Mini).
The North side is only 7 miles (11km) long and 700 feet (200m) wide. You only need a golf cart to move around and enjoy the shops, restaurants, and bars.
With only 182 people living on the South side you will encounter South Bimini Airport, a few small hotels, and private homes you can rent. The island is famous for Big Game Fishing, scuba diving and snorkeling.
South Bimini is more relaxing whereas North Bimini has more activity and is recommended by us. You have options of Marinas where to dock, from Bimini Big Game Marina to Resorts World Bimini Resort and Marina.
WHAT TO SEE & DO ON BIMINI ISLANDS, BAHAMAS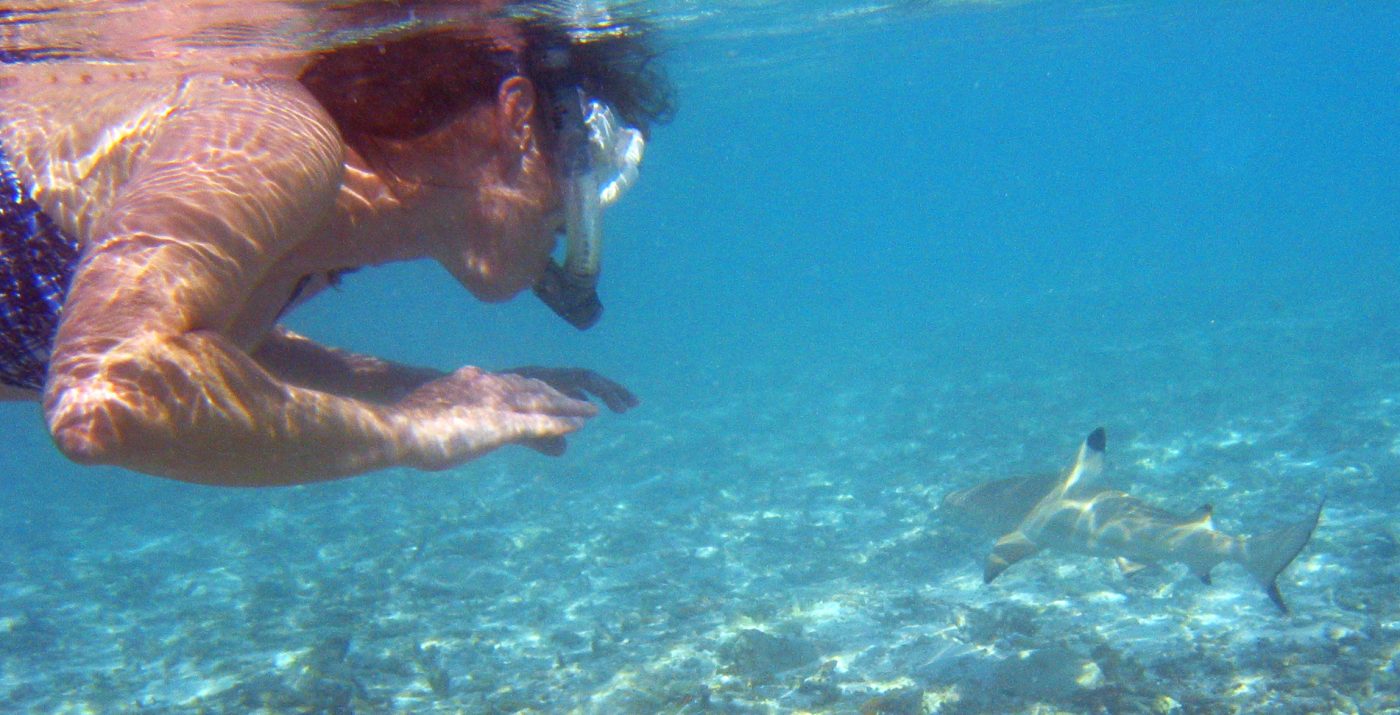 SCUBA DIVING AND SNORKELING AT SS SAPONA SHIPWRECK
The SS Sapona Shipwreck was a concrete cargo vessel built by Henry Ford during WWII. In 1926 it was destroyed by a hurricane. Today it still sits on the South side of Bimini Island, 3 miles from the shore. You can reach the Sapona shipwreck by your chartered boat and enjoy snorkeling reaching 20 feet deep. The beauty of the clear ocean makes it such a splendid landmark to enjoy a variety of sea fishes and sea creatures. Feel free to take amazing pictures while jumping off the shipwreck.
For scuba diving we recommend Neal Watson Bimini Scuba Center. They are professional, patient and can accommodate divers of all levels.
Quick tips:
not recommended for pregnant women
have your waterproof camera or GoPro handy
make sure you have plenty of snorkel equipment onboard
you do not need experience to snorkel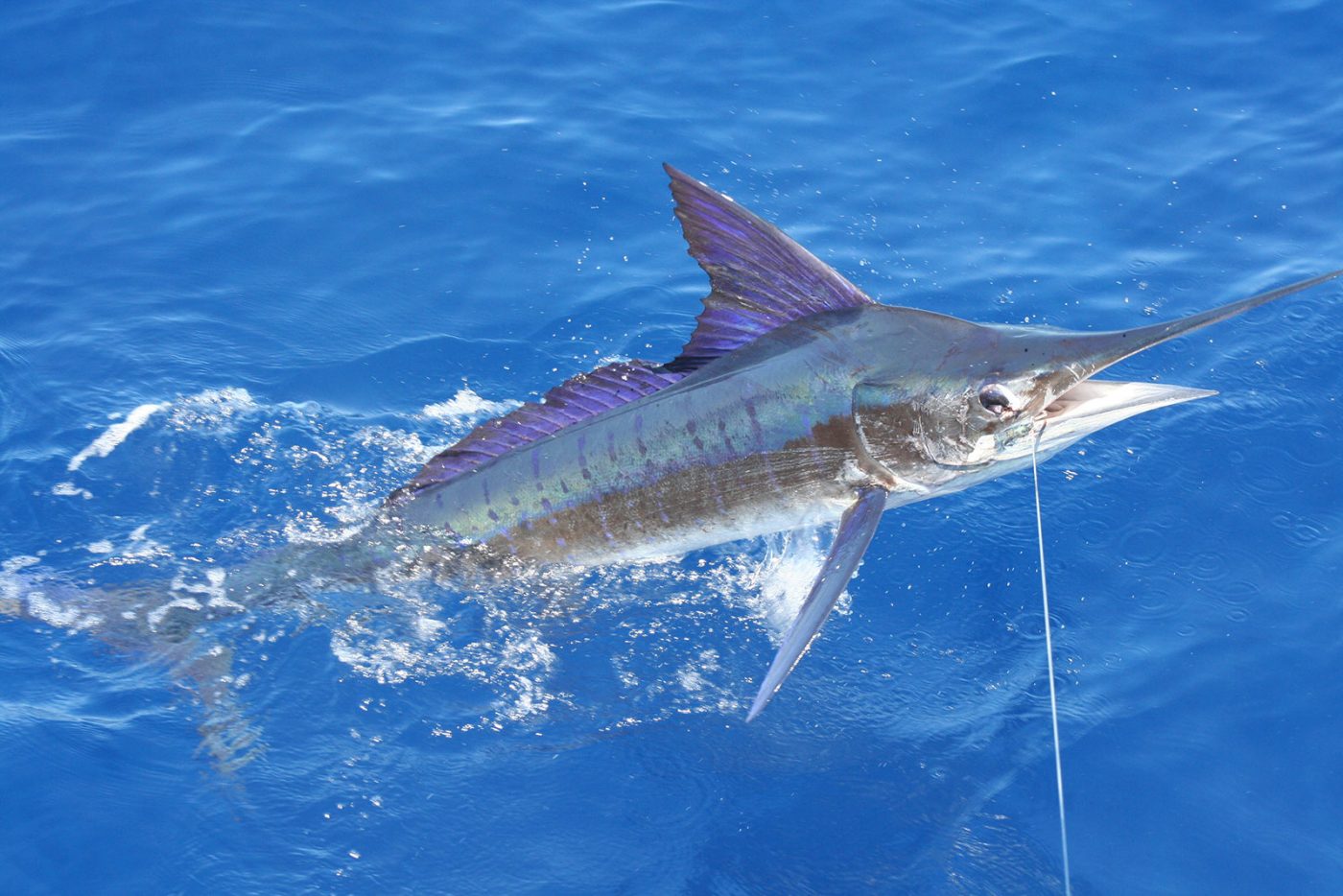 BIG GAME FISHING
All year round in Bimini is perfect for Big Game Fishing, however there are certain seasons for specific fish like Wahoo, mackerel, white and blue marlin, tuna, grouper, snapper, and barracuda. No wonder Bimini earns the title of "sports fishing capital of the world".
The best way to enjoy this trip is on a properly equipped fishing boat with a professional crew to assist you and your guests, ensuring an authentic fishing experience in Bimini.
Quick tips:
game fishing chart to help for certain seasonal fish
professional fishing crew is highly recommended
plenty of food and drinks, and sunblock
early morning fishing is the best time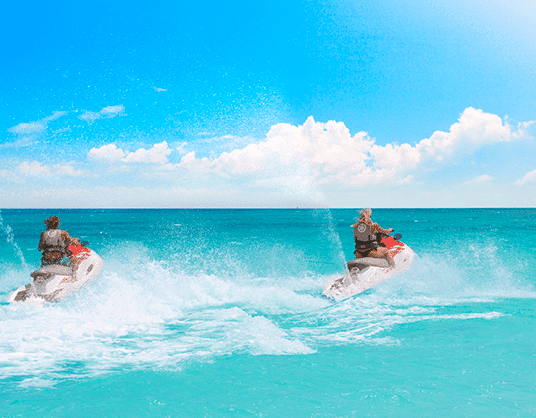 WATER ACTIVITIES
Being a small island, Bimini is surrounded by unreal turquoise waters which makes it a perfect location to relax in the sun on the pristine white beaches. Or for the more adventurous, there is also kayaking, paddle board, snorkeling, scuba diving and jet skiing. Your chartered yacht is fully equipped for water activities, but if anything is missing our crew will make sure to get it to you in no time!
GOLF CART HOP ON, HOP OFF
Bimini is so small that renting a car is neither necessary nor an option. You can make your way around North Bimini in less than 30 minutes by golf cart. There are more than 10 golf cart rental companies on the island, making it easy to rent one for the day. Do as the locals and take a short, leisurely drive to the corner store, or to eat at one of the many restaurants (pass by Bimini Big John's Bar & Grill), head to the beach, or try your luck at the casino. The locals are incredibly nice and welcoming, always ready to give advice for the best local food and live music. There is also a daily ferry service between North and South Bimini, though you will find more to do on the North side.
Enhance your experience
Whatever the reason for your boat charter, we will be sure to make it special! We offer a broad range of additional services to make your time spent on one of our yachts unforgettable. Think of us as a concierge service, available to meet the needs of your special day.
Every moment on your chartered yacht is meant to be spent enjoying the sights, sea and sun, while relaxing with your special guests. With this in mind, we have a selection of "add-ons" for your onboard enjoyment (also feel free to bring your own).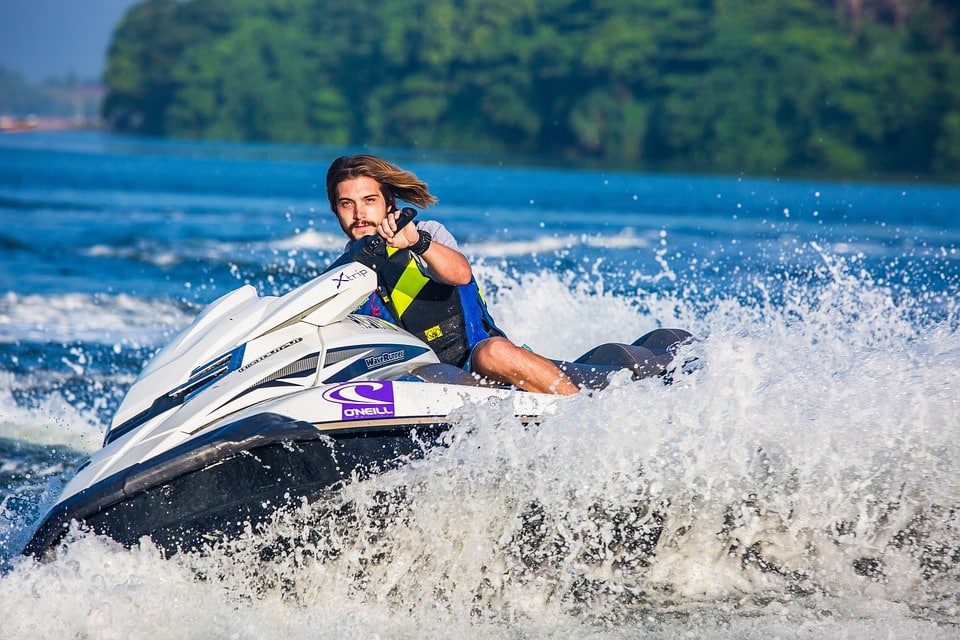 PLANNING YOUR TRIP TO BIMINI
Day 1
Typical departure from Miami is early in the morning around 9am, for timely arrival in Bimini to clear customs (passports needed). You should be ready to pick up your golf cart at the marina by 2pm. We will make sure marina dockage and golf cart are reserved so you can enjoy and relax from the moment you arrive. Drive around the Island and pass by Joe's Conch Shack have their famous conch salad and you may even catch them cleaning and prepping it (see picture below). Conch is the most famous seafood dish in Bimini so you may also want to try Stuarts delicious conch salad.
You can go around the island and stop by the beaches for a swim, stop by a shack and enjoy a local Kalik beer while enjoying the view of pastel colored wooden homes and breathe in the fresh ocean air. Once you finished exploring it's time to go back to the marina, relax on your boat and get ready for dinner. You may choose a fancy dinner at Sabor restaurant inside the Hilton Resorts World Bimini or a local laid back option like Edith's Pizza, which serves a lot more than pizza. Finish your night at the Casino at Hilton Resorts World Bimini. Or, if it's a weekend, you may relax by the marina listening to live band music. Or, one of our weekend favorites is Big John's Bar & Grill, which was just remodeled in April 2017
Day 2
Let's get the engine started and move the boat towards the area where dolphins like to hang around. If we're lucky, you will be able to see some and even swim with them. We just ask that you keep in mind they are wild mammals and you should always take precautions.
We will mostly likely stop by the SSS Sapona Shipwreck by South Bimini, where you may enjoy amazing snorkeling. If your chartered yacht is equipped with a jet ski, this is the time to hop on one and take it around the shipwreck, jump in the water to snorkel and capture beautiful pictures to share back home.
Day 3
On 2-night trips, we can take you to a private island called Cat Cay, located only 10 miles away from Bimini. Here visitors are permitted to moor for no more than 24 hours. Enjoy some fine cuisine at Nauticat Restaurant or Bu's Bar for a more relaxed atmosphere.
The island is managed by Cat Cay Yacht Club and non-members may only visit accompanied by members. For a private tour for membership inquiries or more information, please visit their website.
CHOOSING A BOAT
Now let's choose the perfect boat for you. It all depends how many guests are joining you and if you are planning to sleep on the boat or in a hotel.
We can help you choose from a medium size vessel like a 54' Sea Ray Sundancer with 2 rooms or a 64' Azimut with 3 staterooms. For fishing aficionados, we have a 50' or a 60' Hatteras fishing boat so you can enjoy Big Game Fishing.
Do you have a bigger budget in mind? We recommend a 75' Sunseeker Manhattan which is ultra comfortable and luxurious equipped with all the amenities you may need. If you decide you rather stay overnight in a hotel than your chartered vessel, we can recommend one of our partner's resorts.
Fishing charters are permitted for no more than 6 guests by law.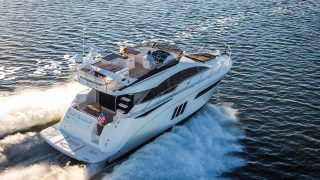 54′ Sea Ray 500 Sundancer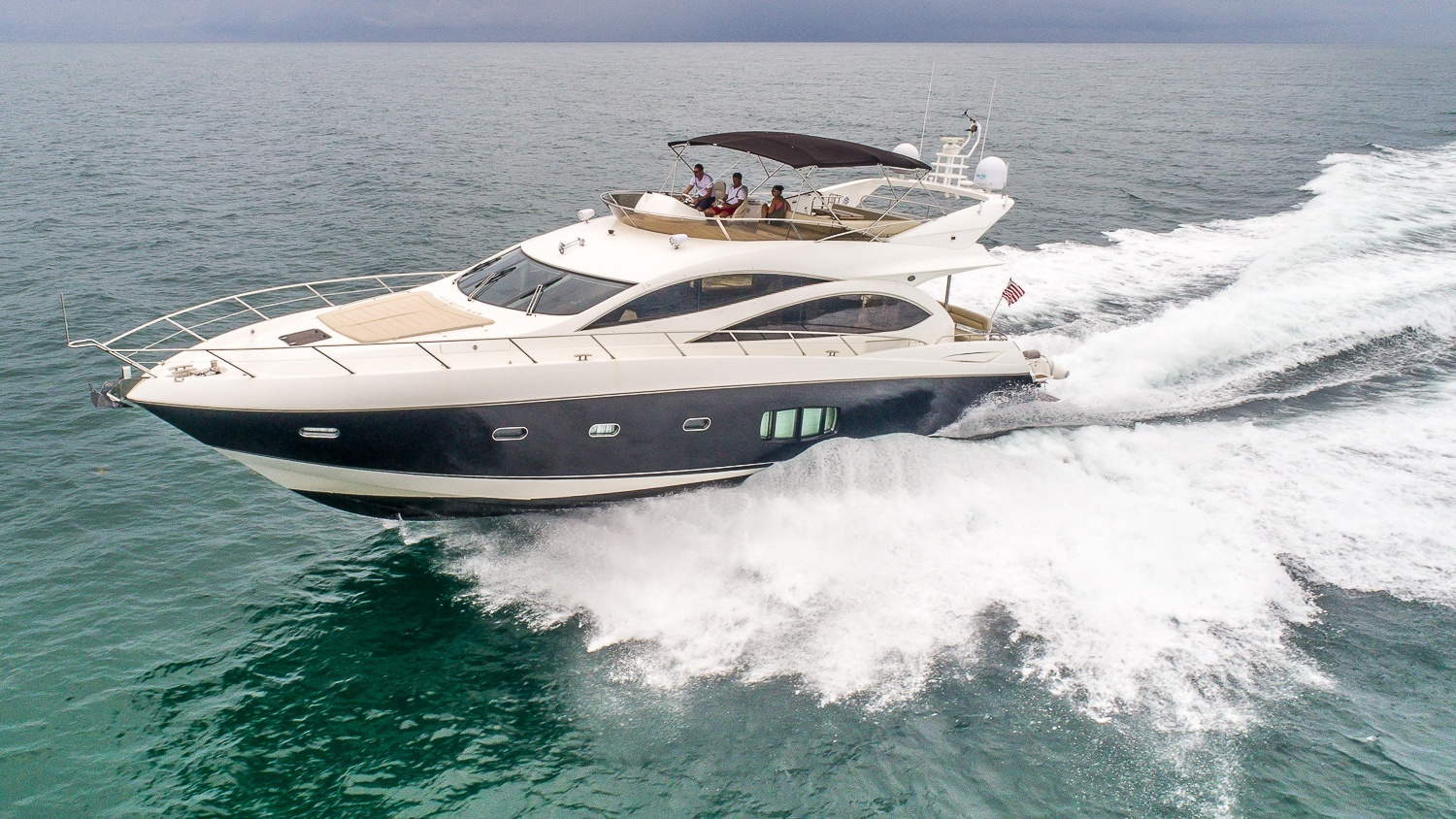 Our Captains & Crews
Our knowledgable Staff has been in the boating industry for over a decade. They are well-prepared and informed, ready to guide and teach you, and answer any questions you may have.
While cruising onboard, your Captain will provide local fun-facts and general tour information per your requests. You will learn about specific areas of interest, celebrity homes, historical landmarks, places to stop and watch the sunset, the best restaurants to eat by the water, sandbars for swimming, the best snorkeling and fishing areas, the ideal time to catch the best fish, and even designated areas to jet ski.
SOUTH FLORIDA SEASONS
Here in South Florida, we are fortunate to have almost perfect weather all year round – making it possible to enjoy a boating, yachting, sailing or fishing trip at any given moment!
During the Summer, we have a short period of hot and humid weather, with temperatures from the mid-80s to low-90s (29–35° C) and occasional afternoon rain showers. This combination creates the perfect conditions for swimming, sunbathing, and ice-cold mojitos.
Winter temperatures average 69.2° F (20.7° C) during the day and 50° F (10° C) at night, making it the preferred time of the year for tourists from up north to escape the cold and soak up the sun while enjoying the cool, dry air. It's truly the most wonderful time of the year.
OUR SELECTED FRIENDS AND PARTNERS IN FT. LAUDERDALE
NEARBY ATTRACTIONS
Looking for more places to visit around Bimini Island, The Bahamas?
We will meet and exceed your wishes by helping you organize and add more activities and destinations to your vacation.
Here are some suggestions:
The Berry Islands
The Grand Bahamas
The Abacos
The Great Exuma
The Eleuthera Island/Harbour Island